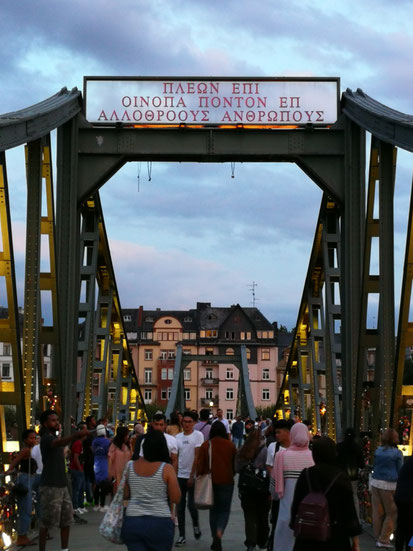 "Auf weinfarbenem Meer segelnd zu anderen Menschen".
Hagen Bonifer, der Künstler
"Sailing on wine-colored sea to other people".
Hagen Bonifer, the artist
Tausende von Schlössern... und noch mehr... solange die Brücke nicht einstürzt / Thousands of locks ... and even more... as long as the bridge does not collapse
Warum ist sie so besonders? Sie wurde 1868 errichtet und im Zweiten Weltkrieg zerstört. 1946 wurde sie wieder neu aufgebaut. Sie hat konkav geschwungene Metallbögen. Diese symbolisieren den Fortschrittsglauben an das damalige Industriezeitalter. Sie ist die zweitälteste Brücke ihrer Art.
Why is it so special? It was built in 1868 and destroyed in World War II. In 1946 it was rebuilt. It has concave curved metal arches. These symbolize the belief in progress in the industrial age of that time. It is the second oldest bridge of its kind.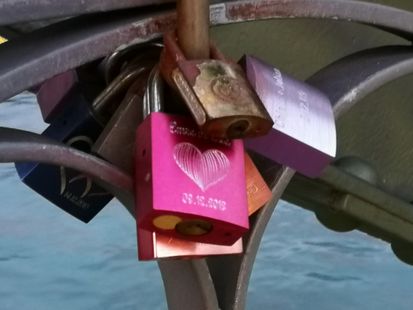 Mehr Impressionen / More impressions