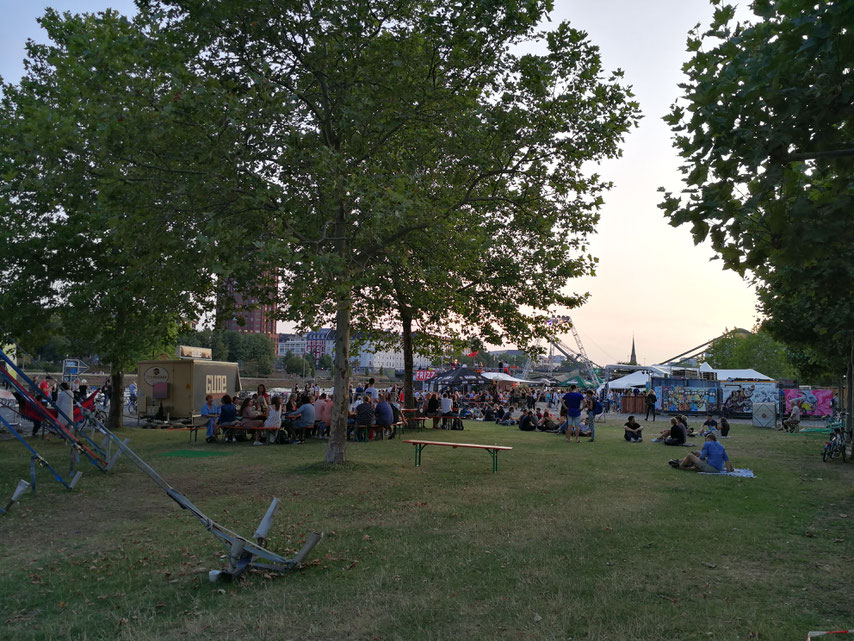 Das Gebiet, das früher als Floß-Lager diente, ist nun der Ort für kulturelle Veranstaltungen. Von Mitte Juli bis August ist es der Ort für die "Sommerwerft": das THEATER des ÖFFENTLICHEN RAUMS. Es bringt Musiker und internationale Theatergruppen zusammen und darüberhinaus verbindet es Menschen, die Kultur, Freizeit und das Miteinander unter dem Sommerhimmel genießen.
The area that formerly served to pile lumber is now the place for cultural events. From mid of July until August it is the location where the "Sommerwerft" takes place: the THEATER IN OPEN SPACE. It brings together musicians and international theater groups and beyong that it brings together people who enjoy culture. leisure time and socializing under the summer sky.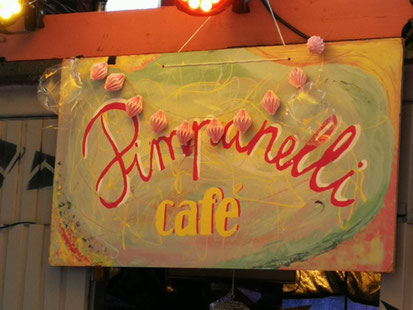 Café, Wein, Bier und andere warme und erfrischende Getränke... Snacks, kleine Spezialitäten... es gibt für jeden etwas.
Café, wine, beer and other warm and refreshing drinks ... snacks, small specialties ... there is something for everyone.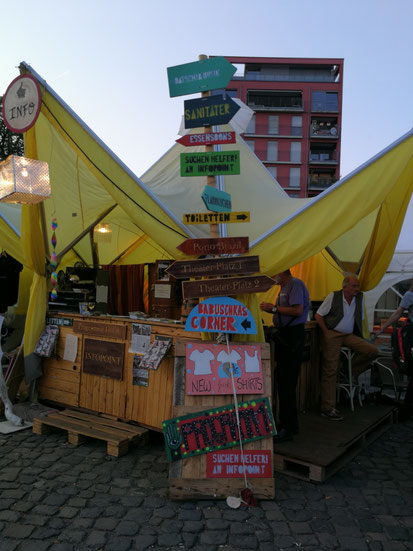 MAX CLOUTH CLAN - Indian Jazz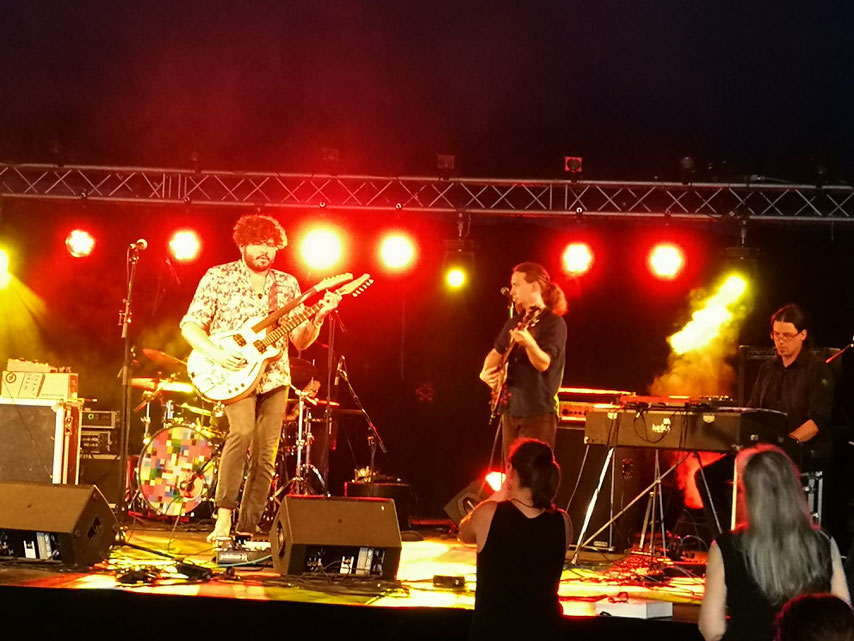 TRAUM EINER SACHE – antagon theaterAKTion / DREAM OF A THING - antagon theaterAKTION